On Wednesday, May 20, Edwin Merill Chrisman, of Hood River, Ore., died peacefully at his home, surrounded by his family. Born April 18 1918, in Lubbock, Texas, his parents were Benjamin Franklin Chrisman and Mildred Boyer, who moved to California ...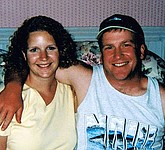 Aaron Curtiss Weseman passed away in the company of his loving wife at their home in Parkdale, Ore., on Sunday, May 17, 2015, at the age of 42 after a long battle with lung cancer. He was born in Hood ...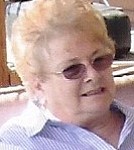 JoAnn (Lee) Hilkey 70, died Friday, Jan. 16, 2015, in Las Vegas, Nev., with her husband and children by her side. JoAnn was born Aug. 30, 1944, in Yakama, Wash., to Herman and Leona Lee. In 1962, JoAnn graduated from ...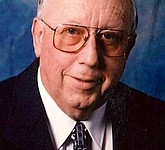 Richard Carrol Cannon, 91, born on Jan. 21, 1924, passed away in the company of his beloved wife on Saturday evening, May 9, 2015, at his home in Hood River, Ore. He is survived by his wife, Ruth Ellen Cannon, ...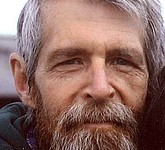 Kim Eugene Bell, of Mount Hood, Ore., passed away Wednesday, May 6, 2015, at Providence Portland Medical Center in Portland, Ore. Kim was born Aug. 27, 1952, in Tillamook, Ore., to Charles Leonard Bell and Billie Joanne (Merrill) Bell, and ...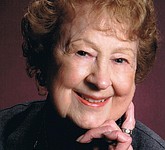 Gladys Jean Burris passed away May 16, 2015, in The Dalles, Ore. Gladys was born Aug. 24, 1933, in Alcester, S.D., to James Valles Boyer and Elizabeth Olive (Linblad) Boyer. She joined older sister Gloria and later her two younger ...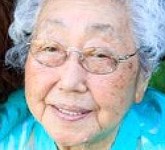 On Thursday, May 14, 2015, the Wakamatsus lost a very valuable member of their family. Ruth Kikue Wakamatsu passed away at age 97 in her home in Hood River, Ore., with her family by her side. She is survived by ...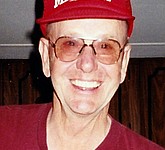 Our community and family have lost one of the most beautiful smiles God ever created. A man of quiet, strong faith in God has gone to be with the Lord. Paul Jay Henson was the fifth child born to Samuel ...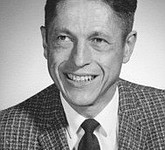 Samuel Edward Pobanz, beloved doctor who started the first nurse practitioner program in Oregon, passed away peacefully of kidney failure on April 28, 2015, in Eugene, Ore., five days short of his 96th birthday. He was born May 3, 1919, ...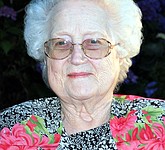 After a short illness our mother, Gertrude Louise Duvall Leininger, age 96, left us Saturday, May 9, 2015, for her heavenly immediate family: husband Bill Lenard Leininger, brother Roy Donald "Don" Duvall, parents Gertrude "Gertie" Proctor Duvall and Roy Locke ...
John Reznor Ward Sr., 89, of Albany, Ore., died Monday, May 11, 2015, at Samaritan Albany General Hospital. Born Feb. 1, 1926, in Spring Lake, N.J., to Lot Jr. and Florence (Woolston) Ward, John was raised in New Jersey, graduated ...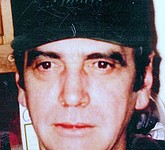 David A. Shelton, a longtime resident of Hood River, Ore., went to be with the Lord on Thursday, April 23, 2015. He was at home, surrounded by his family. He fought a long and hard battle with cancer for the ...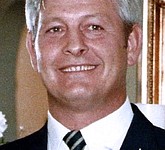 Emil Geralda Decker Jr., 76, passed away May 7, 2015, in Mineral Wells, Texas. He was born Nov. 18, 1938, in Seymour, Texas, the son of Emil G. Sr. and Faye Fultz Decker. He was a veteran of the U.S. ...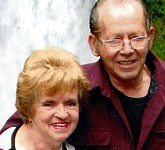 "Don't be afraid to cry. It will free your mind of sorrowful thoughts." ―Proverbs Susan "Susie" Hurliman (Swing) died peacefully with all her children at her side on the morning of May 1, 2015, in Tillamook, Ore., at the age ...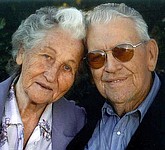 Julia G. Stearns Scherf died Friday, May 8, 2015, at 12 a.m. She was born Nov. 12, 1917, in Homedale, Idaho, the second child of six girls of Charles A. Stief and Hazel E. Sample. Julia traveled to Longview, Wash., ...