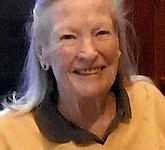 Meredith McGilvray Hoover slipped peacefully away on the morning of July 20, 2015, to once more be united with her beloved husband. Meredith was born on Dec. 9, 1927, in Palo Alto, Calif., to Gladys and Malcolm McGilvray. She would ...
Henry Leroy Keller, of Cascade Locks, Ore., passed away on the evening of Sunday, July, 12, 2015. He was preceded by his loving wife of 36 years, Geraldine "Geri" Lee Keller, in 1997; and his brothers Lanie and Donald. He ...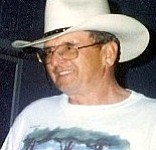 Max R. Linder passed away at his home in Odell, Ore., on July 8, 2015, surrounded by his family. Max was born in Iona, Kansas, on Nov. 13, 1929, to Harry Linder and May (Loomis) Linder. He was the oldest ...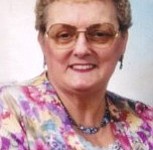 Arlyne Tarpley, 84, passed away Tuesday, July 7, 2015, at her home in Hood River, Ore. Arlyne was born Feb. 16, 1931, in Hammond (Hessville), Ind., to Louis and Clara (Hopp) Wagner. She grew up in Hammond and married William ...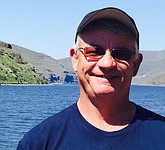 Frederick Cranston Schmidt Jr., 51, of Parkdale, Ore., passed away Sunday, July 5, 2015, in a tragic car accident. Fred was born Jan. 24, 1964, in Baker City, Ore., to Frederick and Jayne Schmidt. He was raised in Baker and ...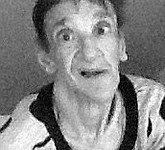 Rita Parrett, 71, passed away Saturday, July 4, 2015, in The Dalles, Ore. Rita was born Nov. 25, 1943, in Tonasket, Wash., to Clifford E. and Viola Mae (Spieth) Parrett, one of four children. She lived in Orville, Wash., and ...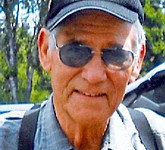 John Franklin Sullivan, 88, passed away Friday, June 26, 2015, at Cherry Heights Living in The Dalles, Ore. John was born Aug. 10, 1926, in Salmon, Idaho, to Roland and Eleanor (Bartl) Sullivan. On Feb. 18, 1961, John married Naomi ...

Kathryn "Katie" Deaville Guzman, 35, of Hood River, Ore., passed away Friday, July 3, 2015, at Legacy Emanuel Medical Center in Portland, Ore. Katie was born June 11, 1980, to Teresa and Kenneth Deaville. Katie was born and raised in ...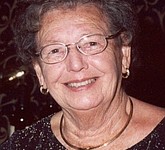 Barbara Ellen Buchheit was born July 17, 1926, in Mount Hood, Ore., to Ivan Irvan Matheny and Goldia Martha Matheny. She died on Saturday, June 20, 2015, at Providence Brookside Manor in Hood River, Ore., at the age of 88. ...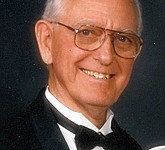 Clarence Ford Franks, 95, of Odell, passed peacefully Sunday, June 21, 2015, while surrounded by family, at Providence Hood River Memorial Hospital in Hood River, Ore. Ford was born in Texas and moved with his parents to San Francisco in ...
Juanita Marie Clymer passed away Thursday, June 25, 2015, at the Hood River Care Center in Hood River, Ore. Juanita was born Nov. 6, 1919, in Hood River to George and Delphia (Giggey) Burris. She grew up in the Hood ...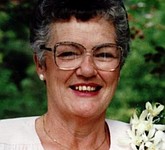 Hazel Bowe was born on Sept. 3, 1930, to Mart Porterfield and Nellie Belle Young Porterfield in Windsor, Mo. She passed away in Hood River, Ore. on June 23, 2015, with her children in attendance. Hazel moved with her family ...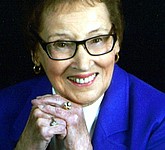 Dorothy Evans Radliff, 95, a longtime Hood River resident, went home to Heaven gracefully on Wednesday morning, June 17, 2015, at Providence Hood River Memorial Hospital. Dorothy was born on Aug. 7, 1919, in Whittier, Calif., to B. Ross and ...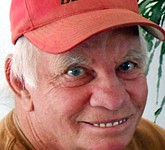 Ron Luse, of Mount Hood-Parkdale, Ore., was born 67 years ago in Texas, and lived in Kansas and Oregon all of his life. He died in his sleep in early May, leaving behind daughter Kayla and son Scott, both of ...
Thomas Harry St. John died peacefully on June 8, 2015, while sitting on the deck of his home watching the sunset. He was born Aug. 8, 1932, in Wilmette, Ill., to parents William and Jean (Pierce) St. John. His mother ...